Sheryl Crow
Sheryl Suzanne Crow was born on February 11, 1962, in the small town of Kennett, Missouri, USA. Sheryl has won many fans around the globe with her brilliant songwriting and her superb voice.
Ever since her childhood Sheryl felt the love for music.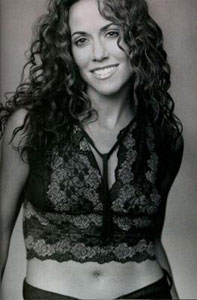 Her parents were Jazz amateur musicians, and that helped a lot for Sheryl to start playing the piano. At the age of 13, Sheryl already led her school's choir. Sheryl could play the piano by ear when she was six and wrote her first song at age thirteen. Her musical career began when she joined a band named PM in High school. In College, she then joined another band which was named after a Led Zeppelin song, Cashmere. After attending the University of Missouri, Sheryl worked as a grade school music teacher for kids with special needs at a St. Louis elementary school, and has since been an advocate of Save the Music, a program that supports the teaching of music in schools.
<![if !supportLineBreakNewLine]>
<![endif]>At the age of twenty-three, Sheryl moved to Los Angeles and began a career as a back-up singer for artists such as Rod Stewart and Eric Clapton. It didn't come all so soon, she first waited tables and eventually, she managed to get work singing for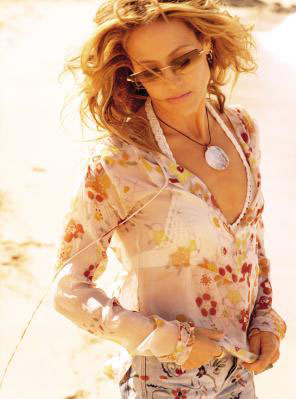 several commercial spots, including a McDonald's jingle. It was only after an audition that she was invited to be a backup singer for Michael Jackson's B.A.D. tour.
Those and the following years were depressing for Sheryl. While working as a back-up singer, she continued to write songs, some of which were recorded by other artists like Wynona Judd, Celine Dion, Eric Clapton and worked with other artists such as Sinead O'Connor, Stevie Wonder, and Don Henley, being this last one the one who told her she should stop giving away songs and start recording her own. Signing with A&M Records, her first album attempt never made it to the shelves, an album that was said to be "not commercial enough".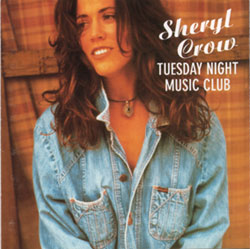 Kevin Gilbert, Bill Bottrell, singer/songwriter David Baerwald, and a few other musicians soon began holding jam sessions at local clubs on Tuesday night, and when Sheryl was invited to join in, the infamous Tuesday Night Music Club was born. Sheryl released her debut album, Tuesday Night Music Club, in late 1993. In early 1994, it began climbing the charts, fueled by the success of the single "Leaving Las Vegas." The work on Tuesday Night Music Club earned Sheryl many awards. At the 37th Annual Grammy Awards in 1995, Sheryl won Record of the Year for "All I Wanna Do". Sheryl also won Best Female Pop Vocal for the song, as well as Best New Artist. The album has sold over 6 million copies.
In the 1994 summer, Sheryl performed at Woodstock, the H.O.R.D.E. festival tour and also performed at the opening of the Hard Rock Hotel and Casino in Las Vegas, a gig shared with the Eagles.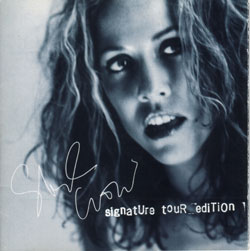 Sheryl's second album, self-titled Sheryl Crow, was released in 1996. The album was even more successful than Sheryl's debut album, thanks to the hits "If It Makes You Happy", "Everyday Is A Winding Road" and "A Change Would Do You Good". The album, almost exclusively the work of Sheryl alone, was met with critical success and put to rest the debate over her personal music skills. Sheryl's self-titled album grabbed its fair share of awards. At the 39th Annual Grammy Awards in 1997, Sheryl took home Best Female Rock Vocal Performance for "If It Makes You Happy" and Best Rock Album.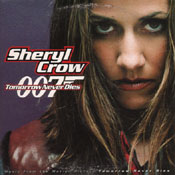 Later that year, she released the title track for the James Bond film Tomorrow Never Dies starring Pierce Brosnan. It would later be nominated for another Grammy for Best Song from a Motion Picture.
<![if !supportLineBreakNewLine]>
<![endif]>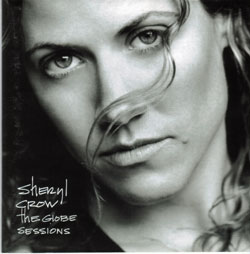 In late 1998, Sheryl's third album, The Globe Sessions, was released. Another success... The hit My Favorite Mistake could be heard on the radio since August 1998, then followed Anything But Down. Spawning the moody first single "My Favorite Mistake", the album won the approval of fans and critics alike. It was nominated for Best Album and Best Rock Album in 1999 for the 41st Annual Grammy Awards, and Sheryl was nominated for Best Producer of the Year, Best Female Rock Vocal Performance for "There Goes The Neighborhood", and Best Female Pop Vocal Performance for "My Favorite Mistake." She took home the Grammy for Best Rock Album of the year.
<![if !supportLineBreakNewLine]>
<![endif]>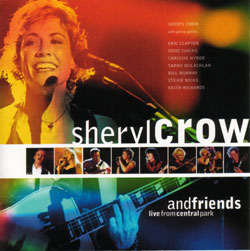 In 1999, Sheryl offered her fans a big tour around the world, from the USA to Europe and Japan. She also had a first acting role in the movie The Minus Man. Though, the event of the year remains her show at Central Park, from which a first live CD was recorded. The album "Sheryl Crow and Friends: Live in Central Park" was released for the holiday season. The album features Sheryl performing duets with artists including The Dixie Chicks, Stevie Nicks, Eric Clapton, Lilith Fair collaborator Sarah McLachlan, and more.

Her long-awaited new album C'mon C'mon is due out in stores in April 2002, and as history has told, should be another worth the wait.